A NEW WAY OF EATING
YOU WON'T BELIEVE YOUR TASTE BUDS!
Since 2014, Portugallo™ Sauces has been sharing their authentic Portuguese flavours, exclusively made in Canada. Inspired by the love of food in a family owned and operated Portuguese Churrasqueria (Portuguese BBQ Chicken), Portugallo™ Sauces became a popular choice to pair with traditional Portuguese dishes.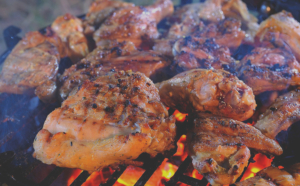 EXCELLENT FOR GRILLING, MARINADE, SAUTÉ, DIPPING, CHICKEN, MEAT, FISH, WINGS, RIBS, BURGER, PIZZA, SANDWICHES, PASTA, FRIES, EGGS, SOUP, STEWS, VEGGIES… THE POSSIBILITIES ARE ENDLESS!